Ready for the Post Third-Party Cookie World? Digital Marketing Ideas from 5 Show Organizers
Jan 11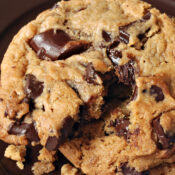 The changing privacy landscape and phase-out of third-party cookies means big changes to digital advertising, including retargeting, a tactic widely used by exhibitions and events.
Third-party cookies are so pervasive in digital advertising that you may not even realize how much you are currently benefiting from them in terms of ad targeting, tracking and measurement. While other browsers are already blocking third party cookies, once Google, which represents some two thirds of the global desktop browser market, deprecates them next year, you will definitely see the impact.
However, it would be prudent not to wait until then. Start embracing first-party data more now so you are prepared for a cookieless world and avoid a major disruption to your visitor marketing.
Here are first-party data tactics from five show organizers to consider as you evolve your digital strategy…
– Offer value in exchange for permission to use attendees' information. One of the best examples of this that we have seen in the live event space is Boot Club, which we discovered during our visit to Boot Dusseldorf, the annual boat and water sports show, which attracted 250,000 attendees to its last in-person event. Boot Club is a loyalty program which offers attendees various benefits in return for information about themselves. See our post-visit blog post. The show organizer has grown this loyalty program to 130,000 members and built a huge first-party data set.
– Shift ad spend to contextual targeting. This privacy-friendly targeting tactic enables you to reach your audience by placing ads next to relevant digital content. For example, when we were retained to handle advertising for the launch of global art fair brand TEFAF's New York shows, we deployed a contextual advertising campaign that not only placed ads next to art content but also related categories, including art museums and galleries, interior design, architecture, etc. When using contextual, keep in mind the targeting/reach trade-off i.e. the more granular you execute, the less scale you will have so strike an optimal balance here.
– Increase use of walled gardens. We have placed over 100 million online ads across a wide range of data types for American Film Market, Hollywood's largest trade show, but have been moving more dollars to walled gardens such as social media to access their large scale and robust knowledge of user interests. For example, the show has used LinkedIn's very granular first-party audience targeting data to serve sponsored content to its desired audiences around the world. More ad spend was allocated to advertising based on first-party data than any other data type for the most recent show in November 2021.
– Use publisher-created segments. Large publishers are using their own first-party data to package their ad inventory in new, compelling ways for advertisers. One of our clients, the 650+ exhibitor Original Miami Beach Antique Show, is using first-party data from several major publishers, including The New York Times, to promote attendance for its show this month. For example, the show is using one of many interest segments NYT has created to enable it to reach their arts visitors, a priority target set for the show. Geotargeting and platform/device targeting were layered on top of the interest segment to optimize the ad spend.
– Add new addressable channels to your digital strategy. Explore other media such as over-the-top (OTT), digital audio and out-of-home solutions that also use first-party data. The digital space is much bigger than just online display advertising and these channels may enable you to reach new audiences. For example, we complemented linear TV ad buys for several boat/yacht shows organized by Informa with OTT due to the rich first-party data sets offered by streaming advertising suppliers to reach affluent audiences.
The end of third-party cookies is going to force you to make changes to your digital advertising strategy. You will be much better off if you are proactive. Start experimenting now with different ways of collecting first-party audience data, activating your data assets and targeting attendees. Don't wait until cookies are no longer on the menu!
***
Follow us on LinkedIn or subscribe to our eNewsletter for more marketing ideas!
Posted on January 11, 2022