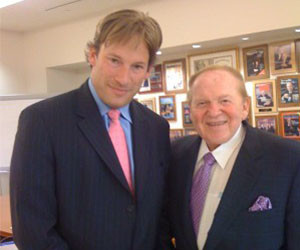 Encore's founder Learned from the Master
Encore's Cristopher Levy visiting with Sheldon G. Adelson, Chairman and CEO, Las Vegas Sands Corp. at the company's world headquarters. The billionaire entrepreneur hired Cris to work at COMDEX, at the time the largest trade show in the U.S. Launched and sold by Adelson for over $860 million, it grew to over 2,000 exhibitors and 200,000 attendees. Cris has used the lessons he learned at COMDEX in promoting hundreds of events.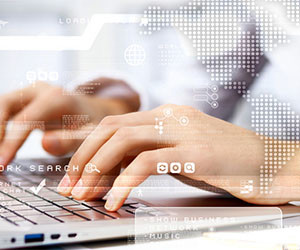 Encore Has Placed Ads Around the World Since 2006
We are delighted that exhibitions and events, from launches to decades-old industry leaders, have placed their confidence in us to handle important investments in visitor marketing, media buying and data collection and activation for so many years. We have run millions of dollars of advertising across all platforms, in the largest markets and in the world's biggest media brands for our clients. Encore directed ads have been seen in 200 countries.
Encore practices what it preaches
The above 300 x 250 ad unit is the latest addition to Encore's creative asset portfolio. It has been deployed in our online retargeting campaign and other programmatic ad buys. We purchase ads on an ongoing basis for our house account using many of the latest digital media tools, platforms and technologies that we employ for our clients. Our use of these products, and investment of our own budget, enhances our ability to deliver maximum value to our clients.