Boot Dusseldorf Launches New Podcast Series
Jun 01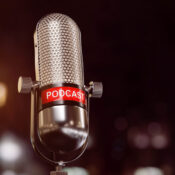 We joined 250,000 visitors who attended Boot Dusseldorf in-person a few years ago (see our after-show post) and have followed the marketing for this annual boat and water sports show since then.
We recently noticed Boot launched a new podcast initiative and highlight it because podcasting is surging and offers unique promotional opportunities for show organizers.
An estimated 116 million people listen to podcasts each month in the US and an estimated 80 million listen each week, according to the latest Infinite Dial survey from Edison Research and Triton Digital. Weekly listenership is up more than 100% in the past 5 years (2016 – 2021). Time spent with podcasting has scaled as well – US weekly podcast listeners averaged 8 podcasts per week.
Here are 10 takeaways from the new Boot podcast series…
The podcast is called "reboot Talk" and takes "a closer look from different perspectives at various key topics in the watersports industry, also with regard to Covid-19," according to the show organizer.
The title for the first episode was "What are the challenges and strategies of the diving industry for 2021/22?" which focuses on one of the audience segments of the show.
The duration of the first podcast was 32 minutes.
This initial episode had three speakers and a host.
The podcast series is free.
The language was English.
We noticed multiple social media executions promoting the podcast.
In addition to its website, Boot has made the podcast available on Spotify and is actively encouraging their audience to follow them on Spotify to keep up with future episodes.
This podcast was launched nine months before the next annual event in January 2022.
At the end of the first episode, Boot promoted the next one which will focus on the board sports and beach sports sector.
Check out the first episode of reboot Talk on Spotify.
If you are not currently using podcasting, you should at least consider it in your media planning as the podcasting audience has reached critical mass and strong continued growth is expected.
In addition, "podcast advertising will grow as much in the next two years as it did in the past decade," according to a new U.S. Podcast Advertising Revenue Study from the IAB (Interactive Advertising Bureau) and PwC (PricewaterhouseCoopers).
As a buyer of advertising for exhibitions and events, one of the key reasons we like podcasting is it offers a very "lean-in" format which provides a great environment for advertisers.  When people tune into a podcast they are engaged.  They want to listen.  Podcast listening is not a passive activity.
It is also a very flexible format as people can listen during screenless moments. Think of the activities you do when you might like to enjoy content but visual media may not be practical.
In addition, podcasts can help you further leverage your investment in content and offer you a new channel to monetize i.e. you can sell sponsorships and ads.
Discover new ways to engage your attendees, exhibitors and sponsors by learning about podcasting and other formats that fall under the digital audio umbrella.
***
Follow us on LinkedIn or subscribe to our eNewsletter for more marketing ideas!
Posted on June 1, 2021