Original Miami Beach Antique Show 2020 Launches Campaign at Miami International Airport
Dec 17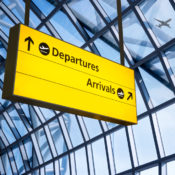 The Original Miami Beach Antique Show, which brings together 700+ exhibitors from 30 countries with 18,000 attendees, has expanded its out-of-home (OOH) advertising to include a new campaign at Miami International Airport (MIA) for its 2020 edition, which was handled by Encore.
More than 45 million passengers travel through MIA annually, making it one of the busiest airports in the world and the third busiest for international passenger traffic in the US – and traffic continues to grow at MIA with passengers up 3% year-over-year for H1 2019.
The campaign launched a few weeks ago and will be live through the beginning of 2020, providing exposure across the busy holiday travel window.
The show organizer is running numerous placements across both North and South terminals and using interior eye-level ad products in high dwell time areas to maximize reach and frequency against MIA's huge audience.
Multiple creative executions are being used to highlight different aspects of the show.
There are many reasons to consider airport advertising for your shows, including…
– Airports offer the opportunity to reach people in captive environments, which can yield multiple exposures.
– The millions of people traveling through airports means the opportunity for substantial reach and the ability to scale campaigns.
– Reach high-demand audiences including affluent consumers and business executives. Plus target the UHNW demo via private jet terminals.
– You can geotarget based on your airport selection, and can also further segment by domestic or international passenger traffic.
– Ad inventory continues to expand at airports offering you substantial flexibility in execution, from digital LCD screens, large format print displays, backlit signage and column/wall wraps to exterior signage and experiential opportunities.
Next time you are at the airport, take some time to look at the advertising – seeing these media products first hand is the best way to understand them.
Posted on December 17, 2019