Global Trade Show MWC Barcelona 2020 Offers 5,000 Euro Platinum Experience
Feb 04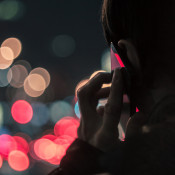 We analyze a lot of ticket options across the trade show industry looking for new ideas for our clients especially for higher-tier registration packages.
We highlight the Platinum Pass for this month's 100,000+ visitor MWC Barcelona as it offers one of the most robust premium packages we have seen, including several fast-track airport benefits that stand out.
The Platinum Pass comes with a rich price tag of 5,000 Euro ($5,550) – 85% higher than the next highest pass (Gold).
This top-level pass includes access to exhibition, conference and all of the other benefits of the other passes. In addition, this pass offers the following benefits, which are all incremental to the next highest pass (unless otherwise noted)…
– Access to the VIP Networking Lounge, which includes complimentary food and beverage, WiFi, computer workstations, printing and copy services (access is also offered at the Gold level but Platinum provides other lounge benefits listed below).
– Platinum VIP Concierge service before and during MWC, including dedicated Platinum help desk in the VIP Networking Lounge.
– Unique content available only to Platinum attendees in the VIP Networking Lounge.
– Platinum executive meeting room located in the VIP Networking Lounge.
– Participation as a guest in industry expert guided Topic Tours (Platinum Pass holders enjoy access to all Topic Tours for free. Gold, Silver and Topic Pass holders receive their first Tour for Free).
– VIP entrance and reserved seating for keynotes and the Global Mobile Awards ceremony.
– Complimentary VIP car sticker for private venue drop-off and pick up from the Fira Gran Via, which offers fast-track access to the venue.
– A VIP airport meet & greet which includes a personal welcome at the jet bridge upon arrival, fast-track through passport control and escort through luggage retrieval.
– Fast-track Platinum airport badge collection which enables bypassing queues.
– Private complimentary VIP airport transfer directly to hotel which enables bypassing of queues for fast transfer.
– Access to the Platinum VIP airport lounge located in terminal 1, which offers a full breakfast buffet, WiFi and Television. Additional fees apply.
– Pre-event reservations at several select onsite restaurants.
– Dedicated Platinum accommodations contact to assist with hotel bookings.
Follow us on LinkedIn or subscribe to our eNewsletter for more marketing ideas!
Posted on February 4, 2020