Five Reasons to Avoid Putting Your Show's Retargeting on Autopilot
Aug 10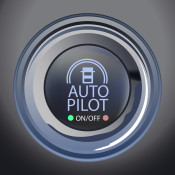 Today's automated retargeting solutions make it very easy to use a "set it and forget it" approach to retargeting. While these solutions are very sophisticated and can streamline workflow, it is difficult to reach optimum KPIs without ongoing human guidance based on our experience buying tens of millions of retargeting and other programmatic online ads around the world for exhibitions and events.
We share five reasons why event marketers should not put their retargeting on autopilot…
It is hard to know when you launch an attendee acquisition campaign which one of the channels will perform the best so why lock in specific channel spend in advance?  You may want to increase or decrease retargeting based on how it is performing relative to other channels.  Human interaction will be required to make these adjustments.  In addition, if you want to optimize retargeting campaigns using disparate programmatic ad buying platforms, which don't talk with each other such as Facebook, YouTube and other walled gardens, you will need to manually change ad spend.
While it is possible to set a bid and stick with it for the entire retargeting campaign, we often find it beneficial to adjust bids on the fly, especially for longer ad flights for international trade shows.  Changes happen in the marketplace.  For example, demand may go up for the ad inventory you want.  Failure to respond can be costly.  Also, change can occur internally.  You may decide to prioritize a target audience, boost media weight on certain placements, etc., which may require updating your bids.  By providing inputs that are beyond the purview of automated ad serving systems, you can help the programmatic algorithms better meet your needs.
Testing has been a key part of marketing for decades.  Experimenting with creative, targeting, offers, etc. is a very effective way to identify new opportunities and maximize results for attendee marketing.  While automated solutions can facilitate execution of A/B tests and other experiments, development of testing concepts and subsequent optimizations still require human involvement.
Tagging problems can occur after you have placed the retargeting code on your show website.  For example, you may inadvertently disrupt the code while updating your site or add other tags that create conflict with existing ones.  If you use a set it and forget it strategy, and don't catch these problems, you risk negatively affecting your data, a critical part of retargeting.  Also, you may miss out on important benefits from new tags and other technical updates from your solutions providers if you are operating on autopilot mode.
Static geotargeting strategies can waste money for campaigns with large footprints.  People that are farther away generally need more time to plan their visit so the geotarget should be scaled down across the ad flight to optimize performance.  For example, we run a five month campaign for one of clients' shows which starts out targeting 100+ countries.  The footprint gradually tightens as the event gets closer and by opening day the ads are being targeted at a single U.S. DMA.  These adjustments, which are tailored based on ticket purchase data, must be manually made to the campaign based on human analysis and decisions.
Follow us on LinkedIn or subscribe to our eNewsletter for more marketing ideas.
Posted on August 10, 2018