2,200 Exhibitor MWC Barcelona Enhances Attendee Networking with LinkedIn Partnership
Feb 23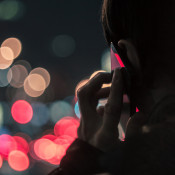 As trade show organizers are continuously looking for new ways to help attendees maximize connections, we highlight the "enhanced networking experience" that next week's Mobile World Congress (MWC) in Barcelona is offering its attendees through its ongoing partnership with LinkedIn.
The 467+ million member social net is also expanding the benefits to attendees with an exclusive offer for the 2017 event that was hard to miss if you visited the show website so we take a look at this too.
Attendees which connect their LinkedIn profile with their MWC account have the ability to see which of their connections are attending MWC, search attendee profiles and enjoy other advanced networking features in the MWC event app.  These features compliment the native networking functionality of the MWC event app, and enable attendees to more proactively network with their connections and make new contacts.
Activation of the MWC/LinkedIn features occurs when the accounts are linked.  This means attendees can start leveraging their registration investment immediately by seeing which of their connections/prospects are attending, and get going right away on setting up meetings on-site.  The organizer clearly promotes the expanded networking window beyond just the four days of MWC in its messaging such as this statement on its website, "Be ready to connect with fellow attendees before, during and after the event with LinkedIn!"
Though the MWC/LinkedIn partnership has been going on for over two years, a new benefit has been rolled out this year with strong promotion.  MWC 2017 attendees are eligible for a special offer of "two free months of LinkedIn Premium" simply by connecting their MWC and LinkedIn accounts either via the MWC registration system or the MWC event app (the offer is only available to new LinkedIn Premium accounts).
LinkedIn Premium is a fee-based upgrade to the basic LinkedIn membership, offering a more robust package of networking tools, such as InMail messages, which enable people to send direct messages to anyone on LinkedIn.
It is also worth noting that the LinkedIn networking benefits received visibility across the show website, including the home page as well as marketing, registration and FAQ pages.
Follow us on LinkedIn or subscribe to our eNewsletter for more marketing ideas.
Posted on February 23, 2017